What You Can Do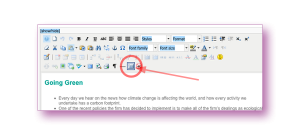 ---
Edit Your text
Add Your images
Add new pages
Update staff lists
Add news stories
Add downloadable documents inc. PDFs
Update your galleries & slideshows
Add new products (ecommerce)
One Click backups
Fine tune your SEO
Install new modules
Add ecommerce
With an Open Source CMS website such as Wordpress or Joomla the possibilites are endless.
Visit the Joomla Extension Directory or Wordpress Plugin Directory to see just what is possible.
Visit our Knowledge Base to see some of our help files and our plugin recommendations.
Millions of pages in the Google index and thousands of Youtube videos are also dedicated to helping people use these systems.