How we can help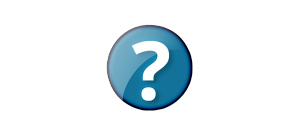 ---
Whole Website Project:
From concept to launch with SEO & maintenance packages.
Website Upgrade Project:
You may already have a website but need a new look, or require your Wordpress or Joomla CMS to be upgraded.
Self Build Wordpress Website:
You may want to build and learn all about your own website or be a start up business on a tight budget.
Whole Website Project, how we work:
---
For these projects we like to set up a meeting with you at your office, this gives an understanding of your business and your website requirements.
We listen to what you want and like to hear about any issues you currently have, that we will need to address in your web project.
Once we feel we have a thorough understanding, we put together a comprehensive plan of action and quotation. This plan will detail the type of website we feel will best suit your technical requirements and what we will need from you in terms of written content and imagery.
We will also build into the quote any requirements for photography and video.
The SEO we like to quote for and handle separately as this is not always required.
We will also offer packages that include us hosting your website, carrying out security updates and providing scheduled backups.
Maintenance can also be provided on a PAYG basis for those updates that you may not have time to do yourself.
Website Upgrade Project, how we work:
---
1. You already have a Joomla or Wordpress website.
In this case after you have accepted our quote, we take a backup of your current website. We then run this copy of the website in house and carry out all the necessary software updates without any risk or disruption to your current website. After design discussions with you, we build the new template or theme, often re-purposing your current content into new display systems to make your website more mobile friendly or just easier to navigate.
Once you are happy with the new design we take down your old website and upload your new website.
2. You have a website but its not a CMS and you'd like to be able to edit.
In this case after you have accepted our quote, we extract as much information as we can from your current site. We then install the chosen cms and recreate your website as closely as possible adding back in your content menu structure etc. Once we have all your content in the new system we visit your offices to train your staff on how to edit the website and handle any special plugins or extensions your project uses.
Self Build Wordpress Website, how that works:
---
If you have a web hosting account with us, then you have access to our library of software that enables you to install your own cms.
If you purchase the Self Build Wordpress package* we install a blank copy of Wordpress for you. Once ready you will be presented with a login page at your chosen domain name, where you set up your user name and password and get logged in and then its entirely up to you, but safe in the knowledge that if you get stuck we can provide a Pay as You Go service to help you out**. Most clients find that 2-3 hours help on top of their own efforts results in a very professional looking small website.
* Wordpress Self Buils Website (unlimited web hosting and unlimited mail boxes) £60, first year, then £50 annually there after. domain name registration fees vary, currently £10 for 2 years .co.uk
**Technical suport £50.00 per hour
The benefits of using this system over other online self build platforms lies in the fact you are building on a scalable open source platform. This means you don't have all your efforts and data trapped in a system that may leave you having to start over again if your business were to grow or change direction. The cost of a additional features in a bespoke or commercial system could become an added burden to your company budget in comparison to the free extensions and plugins available to the open source community used by Wordpress and Joomla.