Joomla SEO for Zoo
Zoo On Page SEO: Titles and Meta Descriptions
Setting up your page titles and meta descriptions using Zoo's core functionality
1. What are Page Titles and Meta Descriptions?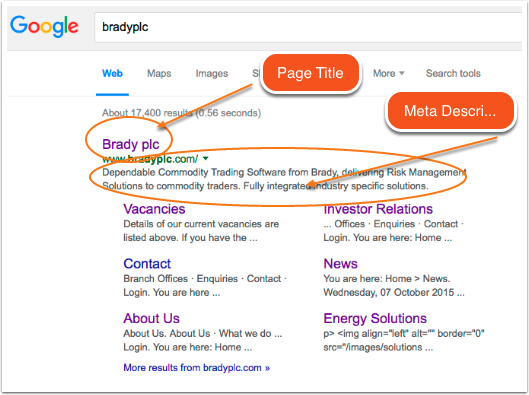 When you search for something with a search engine you are presented with a SERP (search engine results page)
Each result on the page shows the "page title" and "meta description"
If you do not supply a meta description or Page Title then Google will take a snippet from your page.
Providing Google with a Page Title and Meta description helps Google know what your pages are about and provides a more informative listing to potential visitors when they find you in the SERPs.
The Rules
Page Titles = max 60 characters
Meta descriptions = max 160 characters
Each title and meta description must be unique and relevant to its page Keywords No longer used by Google
Google hates duplication and will crop your titles and descriptions if they are longer than allowed.
Setting up Page Titles and Descriptions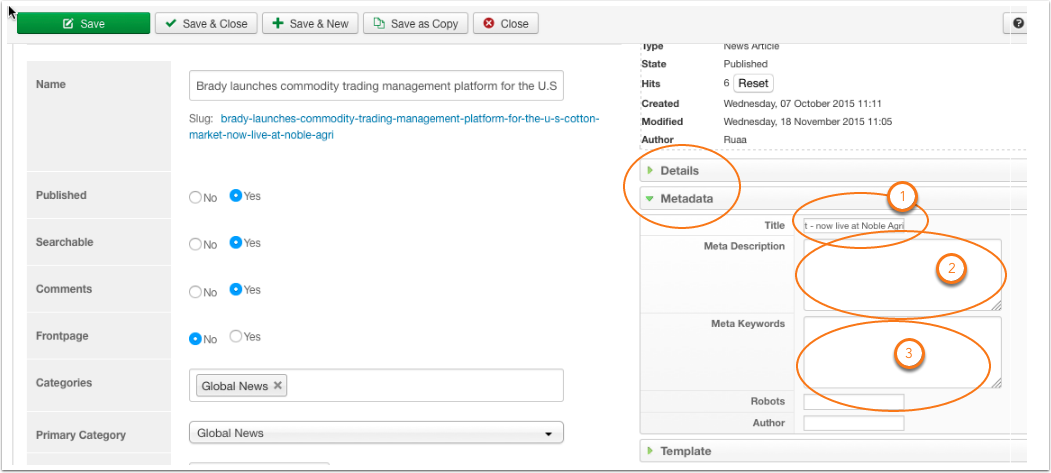 Inside the Zoo content creator
Open any of your items
On the right hand side you will see a drop down for Metadata Open this
The Page Title

The Meta Description

Meta Keywords - These are no longer necessary, Google does not read Keywords and may even penalise their use if deemed to be spammy and not relevant to the page.
Sunday, 22 November 2015