Adding and aligning an image to a Joomla article
Adding and aligning an image to a Joomla article
Aligning a picture to the left with the text wrapping around
Step 1
1) Place your cursor roughly where you would like the image inserted.
Step 2
1) Click on the starred image button (if you have the extended image manager)and a new window will open. For the free version of JCE use the standard image icon
Step 3
The Extended Image manager will open
1) choose a picture you already have loaded to Joomla or
2) browser for a new picture on your computer and upload it to Joomla. We will upload a new image so click here
Step 4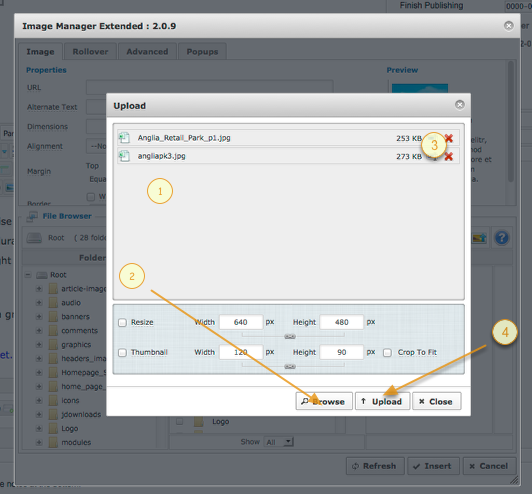 The uploader opens
either drag and drop the files from your computer to this screen or
find the files on your computer with the browse button
the queued files will appear
click upload to begin the transfer
NB. Only the paid for extended image manager will give you the option to resize on upload.
Step 5
The new files will appear in the image manager
Click the new image, its name will appear in the url box
Use the drop down to select left (as we want the image to align to the left of the text)
Uncheck the equal values box.
Add a few pixels of white space below and to the right of the image to hold the text slightly away from the image.
Click insert.
Step 6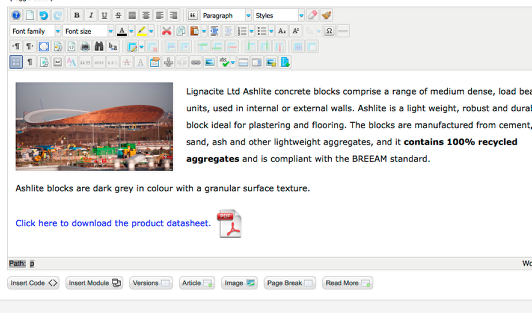 Preview the image
You can now save the article which will automatically publish the new update
Monday, 04 February 2013