Adding a new post to your Joomla blog
Adding a new post to your Joomla blog
Login to the backend of your website
http://www.************.co.uk/administrator/
******** would be your website address
(1) Your Username
(2) Password
(3) Login - a new window will open
Add a new article to your blog
From the Content menu select articles, then add new article
The New Article Window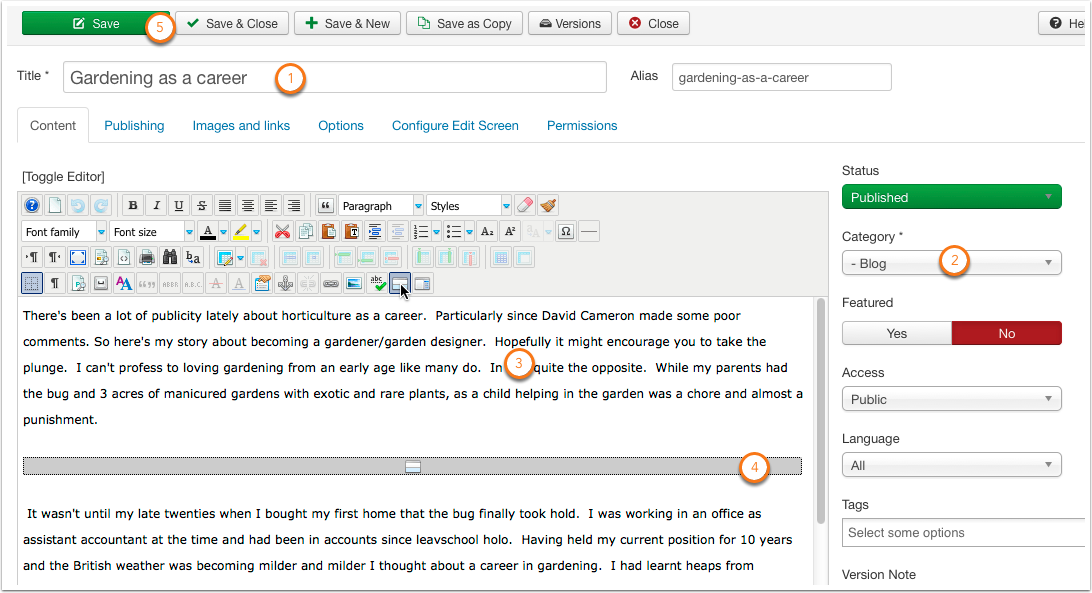 Give your new article a title
Choose the Blog category
Enter your content. If you are copying and pasting from another programme make sure you are using plain text. Notepad or TextEdit are 2 programmes included on Windows and Macs that allow for plain text.
Add the read more break in the text. This is done by inserting your cursor after approximately the first sentence and clicking the read more button in the editor tools. (the cursor in the image in on this button)
Save your work
Adding an image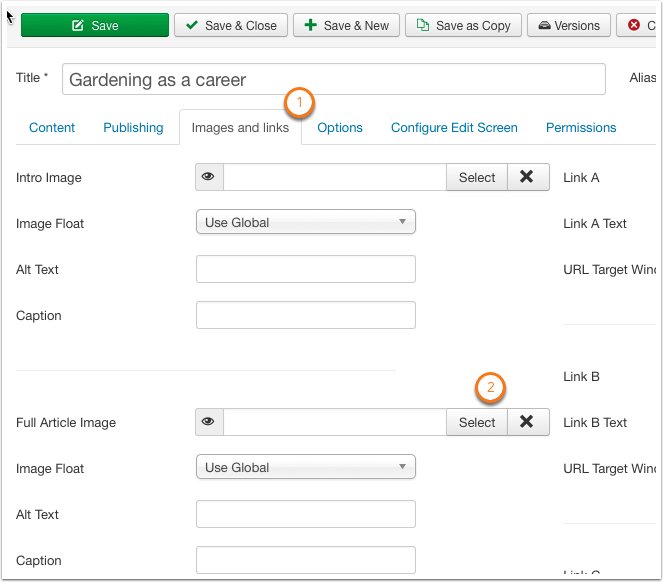 In the same new article window there is a tab for Images and Links
In the full article image area click the select button, from here you can choose an existing image or upload a new one.
Adding a new image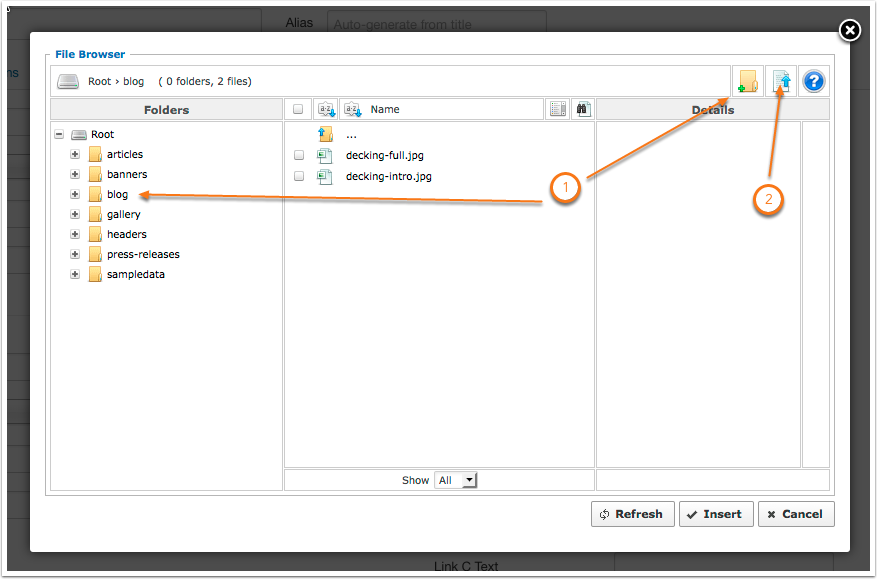 Choose the folder you want to upload to or make a new folder
Click the upload new image button
The Uploader Window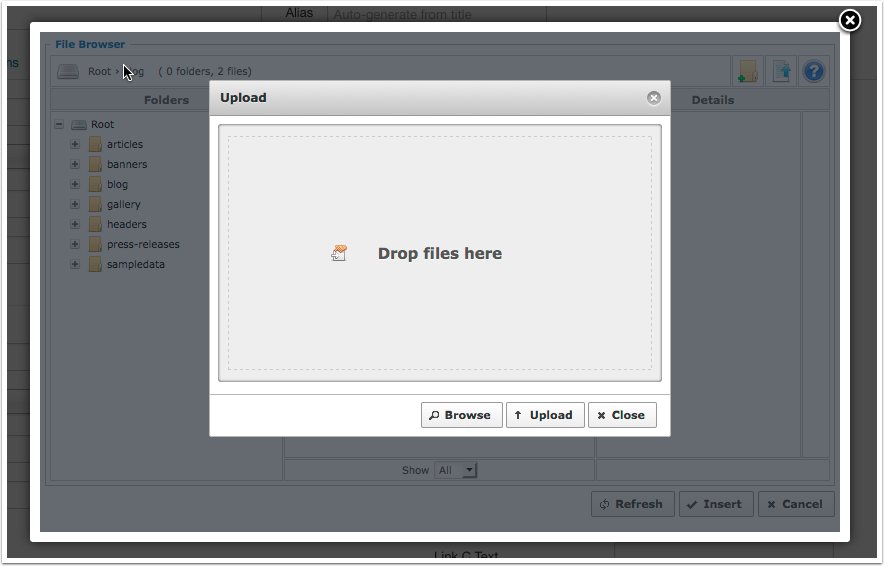 Drag and drop files or browse to an image on your computer.
Click the upload button
Once the images has uploaded, choose the correct file and click the insert button and the save your article.
Trouble Shooting & Advanced Tips
Make sure you have uploaded a suitable size image for your blog post. 1000px maximum (camera phones can be using 5000px plus) which can cause performance issues for your website and create a poor user experience.
Monday, 09 May 2016