Modules make up areas of your Joomla website and contain components such as menus, login, banner ads etc.
To edit, make and assign which pages you wish the modules to appear on you need to have back end access to your Joomla website.
Which elements are modules ?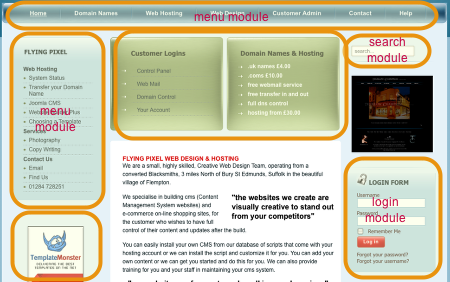 All the outlined areas are modules
Menu Assignment – on all pages
The main menu for this website need to be available at all times…to do this
Login to the backend of your Joomla installation and select Extensions > Module Manager
Find the Module you want to assign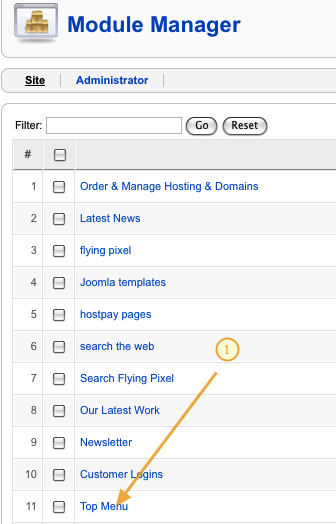 1) Click on the module you want to work with…in this case… Top Menu
Top Menu assignment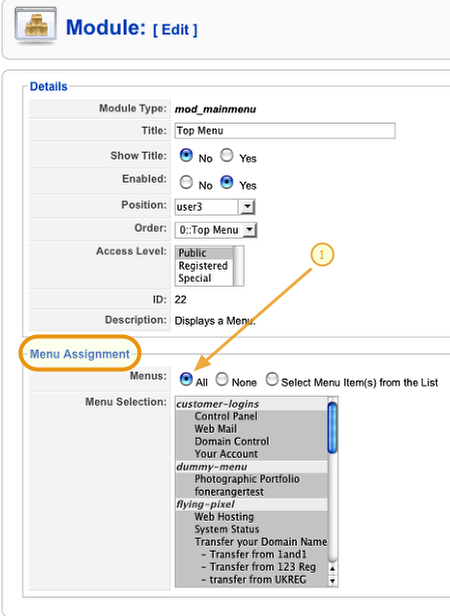 1) We want the menu module to be available on all the pages…select the all radio button…then saved your settings.
Module assignment – on selected pages
We want to the login module to appear on the home page and the contact page only.
To do this click on the Login Form module.
Assigning the Login to just 2 pages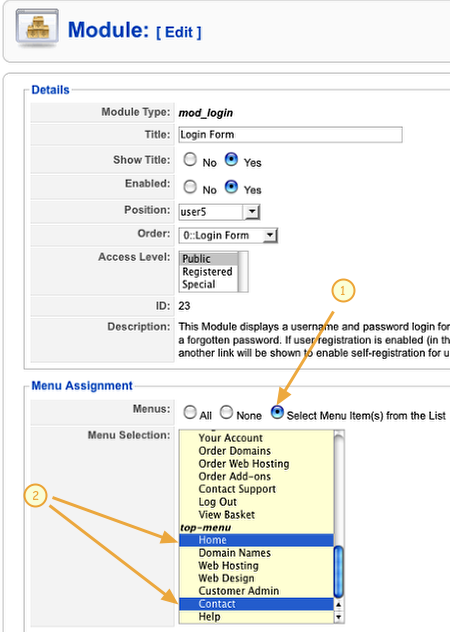 1) From the Menu Assignment section select the Select Menu Items radio button
2) Select the 'Home' and 'Contact' pages from the top menu.
To make non-continuous select of items
- windows = ctrl+click
- mac = cmd+click
Be Warned – if you are making changes to a menu that already appears on varying pages, be careful to ctrl+click(win), cmd+click (mac), to add or remove a selected page from the settings. If you just click you will loose the currently selected pages.