Annie Spillane Social Media Consultant
Annie Spillane Social Media Consultant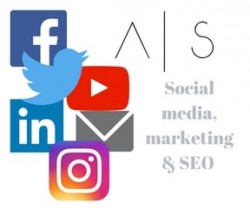 Annie Spillane - Social Media Consultant.
These days, businesses can't afford to ignore their Social Media profile as the Millenial generation market share grows in size and spending power.
Communication with your customers is key
Customer Engagement - knowing the 'When, Where and How To' is critical
Flying Pixel has teamed up with Annie Spillane, Bury St Edmunds based Social Media Expert and Consultant.
Annie Spillane's expertise in strategic Social Media planning and scheduling will maximise your business' Social profile and position within your target market place.
By careful analysis of the referral traffic to your website, we can build a Social Media program best suited to your customer profile.
Our services include:
Social Media Audit
Creation of appropriate channels
Scheduling posts and advice in 'content relevance'
Goal creation and monitoring